5 Minute Read: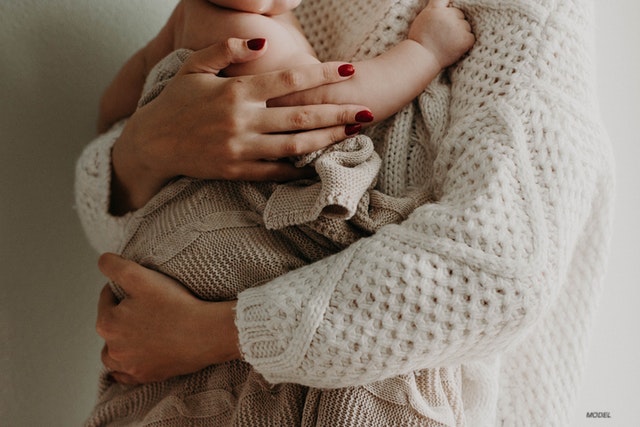 Becoming a mom is a beautiful experience. However, during those nine months of pregnancy, your body undergoes many changes. And while you can get back into shape through diet and exercise, this might not be enough. Some parts of your body might never look the same after giving birth.
And here comes Mommy Makeover surgery to the rescue. This combination of procedures can help any woman regain her pre-pregnancy body or improve her post-pregnancy body.
Nevertheless, all surgeries require some preparation. And being prepared will also help calm your anxiety before surgery. So, here's how to prepare for Mommy Makeover surgery.
How to Prepare for Mommy Makeover Surgery? Get Well-informed
Before deciding to undergo a Mommy Makeover surgery, you have to do your research. And don't rely solely on the internet. Talk to a plastic surgeon to learn more about the procedure and whether you're a good candidate. It's also important to ask about potential risks, complications, and recovery time. All of this will help you make a well-informed decision.
Furthermore, you should know that Mommy Makeover surgery is a combination of procedures. And depending on your post-surgical goals and your doctor's recommendations, you can customize it. This means that you can choose from several procedures, the ones that best suit your needs. Here are some of these procedures:
Liposuction

Tummy tuck

Breast lift

Breast augmentation
Make Healthy Decisions
When you ask a plastic surgeon how to prepare for Mommy Makeover surgery, they will first inquire about your health. Since this is not a minor procedure, you must ensure you're in good health. Any underlying illnesses can cause complications during or after surgery. Therefore, you should first treat any such medical issues. 
You should also diet and exercise until you reach your ideal weight. While Mommy Makeover surgery will help reshape your body, it can't remove all excess weight and fat. Therefore, to get the best results, losing a bit of weight beforehand is recommended.
Finally, it would be best if you stopped smoking. Since smoking affects blood flow, it can cause heart and lung complications during the procedure. Moreover, in some instances, it can also prevent proper healing of the wounds. So, you should take this very seriously.
Plan Your Time Off
You need to be aware that recovery time varies from one person to another. And, of course, it also depends on the extent of the procedures included in your mommy makeover surgery. But in any case, you won't be able to resume your daily routine immediately after. To speed up recovery, you must take it easy and get plenty of sleep.
So, ensure you can take enough time off from work and let your employer know about it in advance.
Prepare Your Home for Recovery
Since you must avoid strenuous activities right after surgery, you must prepare your home in advance. This will help you have a stress-free recovery. So here are some ideas on how to prepare your home for post-surgical recovery.
Make Your Home Spotless
Before undergoing your Mommy Makeover surgery, you must thoroughly clean. On the one hand, this helps prevent post-surgical infections. On the other hand, you won't be able to do it during your recovery. So, make sure your home is spotless.
Create a Rest Area
Since you will need plenty of rest during your recovery, you should create a cozy rest area. Of course, you can use your bedroom for that, but this might not be so practical. After surgery, you'll need a bit of time to recover your mobility, so it's good to have easy access to everything you need. 
For example, you should make sure that you have a clear path to the bathroom. This means removing any obstacles, such as small pieces of furniture and rugs that you can trip over. And if you have no idea where to place these items, you can use storage to declutter your home. Since renting a unit is a good idea, you should not worry about the money you will spend on the monthly rental – it will be well-spent.
It would be best if you also thought practically in terms of location. For example, if your bedroom is upstairs, you might want to create a rest area downstairs. This way, you can be close to the bathroom and kitchen. Plus, you'll avoid the effort of constantly climbing up the stairs.
Now, if you create a rest area in another part of your home other than your bedroom, you'll have to rearrange some of the furniture.
If this is the case, the specialists at mastermovingguide.com recommend hiring labor-only services to take care of that because you wouldn't want to hurt your back right before surgery.
Do Some Shopping
Firstly, ask your doctor what medical supplies and medication you'll need after surgery. For example, you might require certain items for wound dressing. And it's essential to go and buy everything beforehand because you won't be able to afterward.
Moreover, since you won't be able to go shopping for a while, you should also stock up on food. Think about some meals that are easy to make and write down the ingredients on your shopping list. And if you won't feel like cooking, ask a friend or family member for help.
Seek Some Help
Since you're a mom now, you also have a child to think of. However, during your recovery, you should avoid things like carrying or lifting your child. Not to mention the fact that you need to rest, and an active child will make that impossible.
So, ask a friend or a family member to move in with you temporarily to help with childcare. This way, you can have a smooth recovery and know that your child is in good hands.
Final Thoughts
Being pregnant and giving birth is an excellent and unique experience. However, with your body going through so many changes, it might never look the same as before. Certainly, dieting and exercising are highly recommended. But this might not solve all the problems. So, you might want to opt for a Mommy Makeover surgery. Of course, you must do some thorough research beforehand to make a well-informed decision. And if you decide to do it, you should apply these ideas to prepare for Mommy Makeover surgery.