Many women have differently sized and shaped breasts, known as asymmetrical breasts. This cosmetic imperfection can be embarrassing or upsetting for some patients. According to the statistics in a PRS Global Open report, 88% of women who have undergone breast augmentation previously had unbalanced breasts before their procedure, including differences in shape, size, nipple placement, and cleavage. The American Society of Plastic Surgeons concludes that even in adolescence, asymmetry of the breasts can be the source of damaged confidence levels and emotional distress. If you identify with having differently sized breasts, then breast surgery can enhance or reduce breast volume, provide a more leveled appearance, and improve the various attributes of your bust.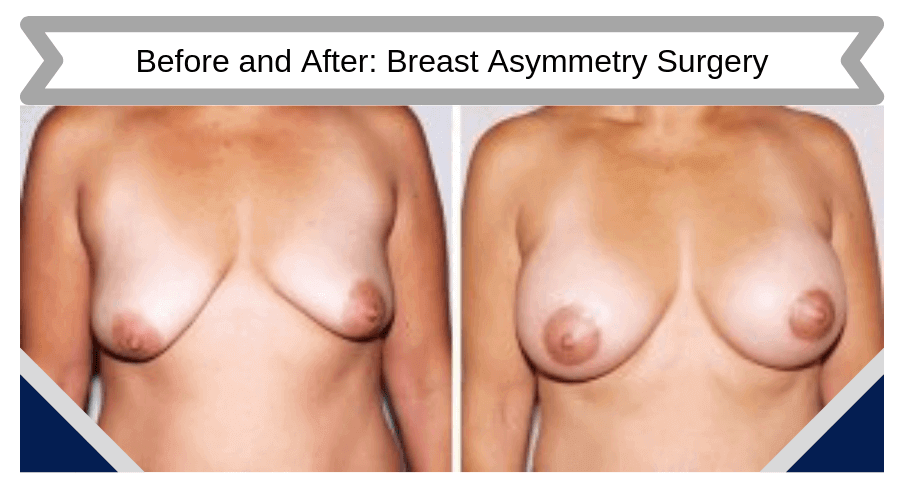 Which Procedure Is Right for Me?
Every procedure is custom-tailored to meet the needs of the patient, so your surgery may differ depending on what your goals and preferences are. During your consultation with Dr. Robert Wald, your anatomical features will be analyzed and your options will be discussed. Once your desires are communicated, a personalized surgical plan is developed to achieve optimal results. Your surgery may include any of the following techniques:
Breast lift: A breast lift procedure can enhance sagging breasts by repositioning them to a higher location on the chest, especially if one breast tends to hang lower than the other.
Breasts augmentation: Breast augmentation involves placing implants to add fullness to the breasts. Implants can vary in size, shape, and texture to achieve a more harmonious bustline.
Breast reduction: Women with overly large and cumbersome breasts often experience stress on their shoulders and back. In these cases, a breast reduction can be performed to remove excess breast tissue to create a smaller, more proportionate cup size.
Nipple placement and size: Uneven or enlarged nipple-areolar complexes can be adjusted during your breast procedure to achieve a more appealing aesthetic.

Your Unique Surgical Plan
A carefully constructed, educated procedure plan can help patients obtain the balanced and visually pleasing breasts they desire as well as provide long-lasting results. Depending on your goals, customized breast surgery can correct the size, shape, symmetry, and projection of the breasts as well as increase your self-esteem by producing a desirable body contour and more even breasts.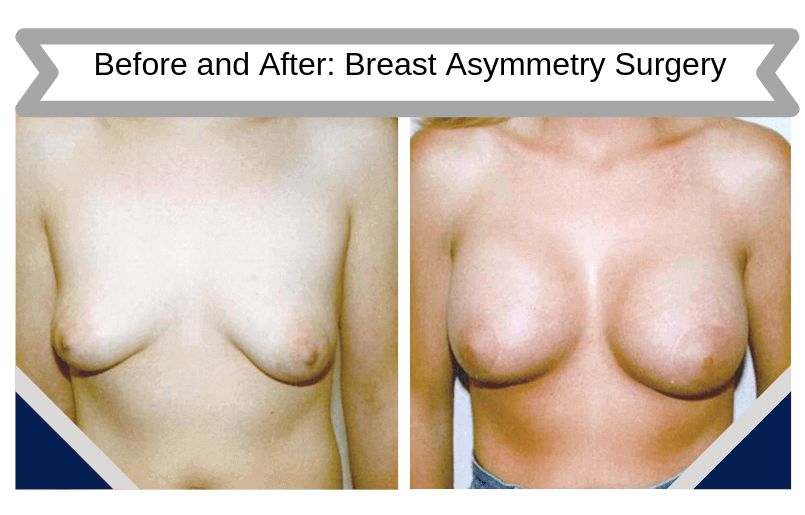 Please contact our office with any questions or to schedule a complimentary consultation with Dr. Robert Wald by calling (714) 312-3549 or filling out our online contact form.