Breast Reduction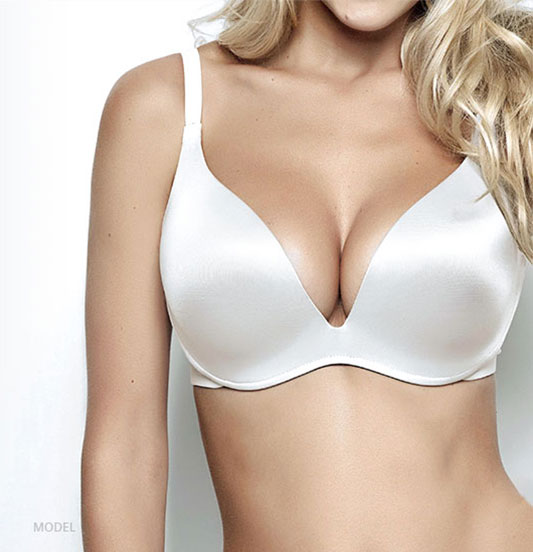 Breast reduction is a surgery that can help women who are experiencing health problems and/or self-consciousness associated with very large, heavy breasts. Removing excess tissue from the breasts creates more balanced proportions and more attractively sized breasts. Breast reduction gives women who have oversized breasts freedom from related health problems and an improved self-image.
Thinking About Getting a Breast Reduction?
Breast reduction surgery has many benefits and rewards for women who have overly large breasts. Some of these include:
Relief from Chronic Pain
Women who have oversized breasts often deal with chronic pain in their shoulders, neck, back, and head. Breast reduction provides relief from chronic pain associated with the burdensome weight of very large breasts.
Alleviated Health Problems
In addition to chronic pain, large breasts can cause a multitude of other health problems such as skin irritation, chafing, shoulder indentations, breathing problems, skeletal deformities, and poor posture. Breast reduction can improve a woman's quality of life by reducing the weight of the breasts that cause these health complications.
Better Quality Exercise
Heavy, overly large breasts can interfere with exercise by causing uncomfortable bouncing, pain, poor form, restricted movements, and slower speeds. After breast reduction, fitness-minded individuals are relieved by how much more successful and enjoyable their experience becomes while exercising.
Improved Self-Image
Oversized breasts can be a source of unwanted attention, low self-confidence, and extreme embarrassment for many women. Reducing breast size, so the body is more balanced can boost a woman's self-image and sense of attractiveness.
Balanced Body Proportions
Disproportionately large breasts can negatively impact overall body shape. Breast reduction improves the appearance of the breasts by restoring balance to the body proportions.
Your Breast Reduction Surgery
The details of your procedure will be customized for your needs. In general, patients can expect the following for breast reduction surgery:
We want to hear from you!
We are eager to answer your questions and help you with any concerns you may have about improving your breast size through breast reduction surgery. Schedule your consultation now to start your journey toward achieving the breast appearance and confidence you desire today!
Schedule a consultation
The aesthetic institute
Robert Wald, MD
100 E. Valencia Mesa Drive, Suite 300
Fullerton, CA 92835
---
Phone: 714-312-3549
Fax: 714-738-1862
Free Consultation Limited Time Offer!