Breast Augmentation in Orange County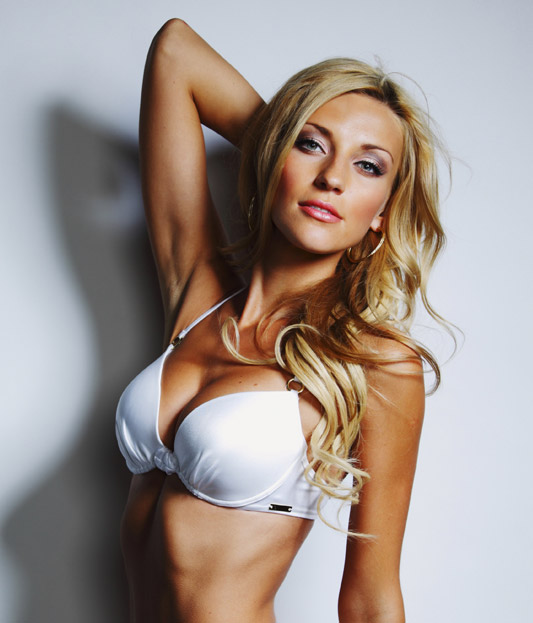 Breast augmentation uses breast implants to increase breast size and achieve more shapely breasts. There are a variety of implant types and surgical techniques that can be used to achieve the desired breast shape and appearance.
What Are the Benefits of Breast Augmentation?
A breast augmentation can have many positive effects. Here are just a few of the benefits of a breast enhancement procedure:
Rejuvenate Your Appearance
Breast augmentation achieves a more youthful breast appearance by restoring lost breast volume after pregnancy, breastfeeding, or significant weight loss. This procedure also revitalizes the breasts with a more attractive shape.
Increase Your Confidence
The old "when you look good, you feel good" adage rings true regarding your breasts appearance. Breast augmentation produces beautiful breasts that can give you increased confidence, which is advantageous in many areas of life.
Fit Clothing Better
Clothes that are designed to fit an hourglass shape often hang loosely on women with small breasts. After breast augmentation, women often find that they have a wider variety of clothing options available and look better in their outfits.
Don't Worry About a Bra
After you've healed from breast augmentation, your enhanced breasts will have a more attractive shape and size even without a bra. This allows for one less thing to worry about when choosing an outfit for a special occasion (backless dress, anyone?) or when you're just not in the mood to wear a bra.
Enhance Your Cleavage
Many women go to great lengths to achieve their desired cleavage, from extremely padded bras to taping the breasts together. Breast augmentation increases the size of the breasts so that coveted cleavage can be easily attained.
What Are My Breast Implant Options?
Dr. Wald will evaluate your body type, natural breast shape, and breast enhancement goals to help you determine the best optionschoose the best breast implant size, shape, and material for your specific needs.
---
Frequently Asked Questions About Breast Augmentation?
Am I a candidate for breast augmentation?
Anyone unhappy with the size, shape, or general appearance of their breasts is a potential candidate for breast augmentation. Ideal candidates will be in good health without medical conditions that can complicate recovery.
How long does breast augmentation surgery take?
Breast augmentation surgery can take between two and four hours depending on the patient's choice of implant, technique, and other factors.
How much does breast augmentation cost in Orange County?
The cost of breast augmentation can vary widely depending on the following factors:
The fees associated with the surgical suite
The fees associated with the anesthesiologist
The fees associated with the surgeon
The cost of the breast implant
The complexity of the procedure
Any procedures combined with breast augmentation during the operation
Dr. Wald will provide you with a personalized breast enhancement price during your consultation at his Fullerton office.
How can I achieve a natural breast shape and size with breast augmentation?
In general, tear-drop shaped (highly cohesive silicone) implants provide a voluptuous appearance while still maintaining a natural, anatomic shape. They are ideal for women who desire larger breasts but want to keep others guessing whether or not they are real. These "gummy bear" implants can achieve increased confidence without drawing too much attention. However, every patient's natural breast size and shape are different, and Dr. Wald can help determine the ideal implant size, shape, and placement to meet your unique needs.
How can I achieve a larger, rounder breast look?
Round, high-profile implants are ideal for patients who are aesthetically drawn to breasts with more projection and a rounder shape. In certain patients, these can make it more evident that the breasts have been surgically enhanced.
How long do breast implants last?
On average, patients keep their breast implants for 10 to 15 years, but many patients have their implants for much longer. Implants do not need to be replaced unless the patient experiences an implant rupture or other complication. However, implants are not considered lifetime devices and will likely require a subsequent procedure at some point in the patient's life.
Can I combine my breast enhancement with other procedures?
Patients can choose to have multiple procedures performed as part of a single surgical operation. These are the most common procedures performed together, and combining one or more of these procedures with breast augmentation is known as a Mommy Makeover:
What are the risks of breast augmentation?
As with any surgical operation, there are some unavoidable risks. While Dr. Wald is highly experienced and has an excellent record, there is always a chance of complications. Some complications associated with breast enhancement surgery include:
Allergic reaction to anesthesia
Bleeding
Infection
Nerve damage or loss of sensation
Unfavorable scarring
Capsular contracture
Implant rupture
Implant rippling (usually associated with saline implants)
Implant rotation
What are my options if I experience a complication or no longer want my implants?
Breast revision surgery is used to correct unsatisfying results or complications after breast augmentation. This secondary breast procedure may be performed as soon as six months after the initial augmentation if the patient realizes that their goals were not achieved, or it can be performed decades later if the patient decides they would like a different implant size, shape, or placement.
For patients who no longer want breast implants, breast implant removal (explant) can be performed. This may involve an en bloc capsulectomy technique that removes the implants and scar tissue in one piece. Patients may choose to have their breasts lifted after implant removal, as the weight and size of the implants may have stretched their natural breast tissue.
Dr. Wald offers these and more procedures at his Orange County practice.
---
We want to hear from you!
We're eager to inform you of all of your breast augmentation options and to answer any questions you may have. Schedule your consultation today, and start your journey toward achieving the breasts and confidence you desire!
Schedule a consultation
The aesthetic institute
Robert Wald, MD
100 E. Valencia Mesa Drive, Suite 300
Fullerton, CA 92835
---
Phone: 714-312-3549
Fax: 714-738-1862
Free Consultation Limited Time Offer!