Breast Augmentation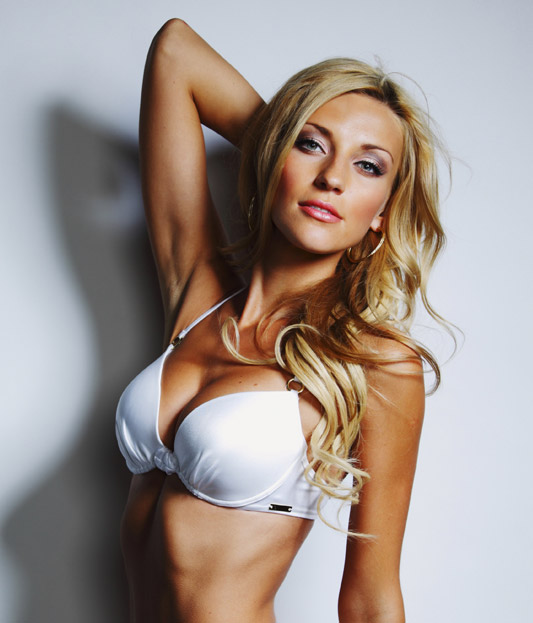 Breast augmentation provides women with fuller and shapelier breasts. Implants are inserted into the breasts to increase their size, and there is a variety of implant types and surgical techniques that can be used to achieve the specific breast shape, size, and appearance desired.
Thinking About Having a Breast Augmentation?
Having a breast augmentation can have a positive effect in many ways. Here are just a few of the benefits of this breast enhancement procedure:
Rejuvenate Your Appearance
Breast augmentation achieves a more youthful breast appearance by restoring lost breast volume after pregnancy, breastfeeding, and/or significant weight loss. This procedure also revitalizes the breasts with a more attractive shape.
Increase Your Confidence
The old "when you look good, you feel good" adage rings true regarding the appearance of your breasts. Breast augmentation produces beautiful breasts that will give you confidence, which is advantageous in many areas of life.
Fit Clothing Better
Clothes that are designed to fit an hourglass shape often hang loosely on women with small breasts. After breast augmentation, women often find that they have a wider variety of clothing options and look better in their outfits.
Don't Worry About a Bra
After you've healed from breast augmentation, your enhanced breasts will have a more attractive shape and size even without a bra. This allows for one less thing to worry about when choosing an outfit for a special occasion (backless dress, anyone?) or when you're just not in the mood to wear a bra.
Enhance Your Cleavage
Many women go to great lengths to achieve their desired cleavage, from extremely padded bras to taping the breasts together. Breast augmentation increases the size of the breasts so that coveted cleavage can easily be attained.
Your Breast Augmentation Options
Dr. Wald will evaluate your body type, natural breast shape, and breast enhancement goals in order to determine the best options for your specific needs.
We want to hear from you!
We're eager to inform you of all of your breast augmentation options and to answer any questions you may have. Schedule your consultation today, and start your journey toward achieving the breasts and confidence you desire!
Schedule a consultation
The aesthetic institute
Robert Wald, MD
100 E. Valencia Mesa Drive, Suite 300
Fullerton, CA 92835
---
Phone: 714-312-3549
Fax: 714-738-1862