INFINI™ Microneedling in Orange County, California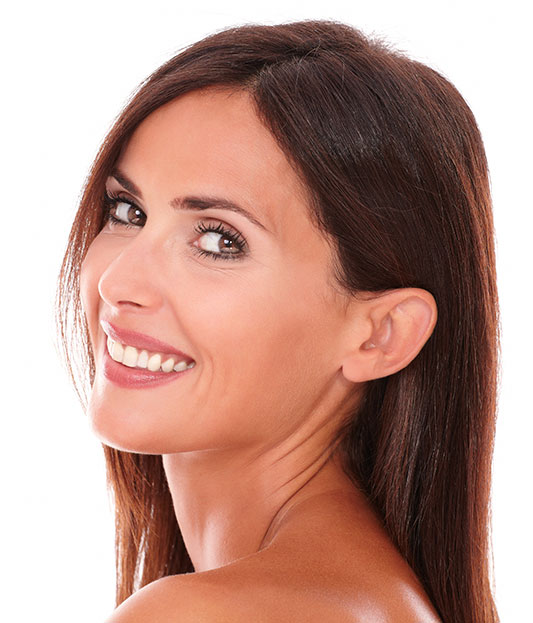 INFINI™ is a radiofrequency (RF) microneedling treatment that can remove wrinkles and reduce facial skin laxity. With microneedling and fractional radiofrequency waves, the INFINI™ RF device provides a non-surgical facelift that is safe for all skin types.
What Can the INFINI™ Treatment Do?
Tighten and Lift Your Face
Aging, sun exposure, environmental factors, and stress can cause the tissues of your face to dry out and sag. INFINI™ treatment can correct skin sagging and give you firmer facial skin. As a result, you will look more youthful and attractive.
Eliminate Fine Lines and Wrinkles
Fine lines and wrinkles can also occur as a result of aging and overexposure to the sun. Only one month after your treatment with INFINI™, you will see a noticeable reduction in wrinkles that will continue for up to three months. Your skin texture will also improve.
Improve Skin Quality
Many patients who undergo INFINI™ treatment will observe major improvements in the quality of their facial skin. Your skin tone will be brighter, scars and pores will reduce in size or prominence, and oily skin types will become more balanced. INFINI™ is very effective for improving the appearance of acne scarring.
Restore Youthfulness
Getting a non-surgical facelift with INFINI™ will help you look more youthful. INFINI™ treatment corrects skin sagging, eliminates wrinkles, and improves skin quality so that your skin – and consequently, your face – looks healthier, younger, and more vibrant.
Increase Your Confidence
Your confidence levels are bound to improve after treatment with INFINI™. The results of treatment rejuvenate and refresh your appearance so that you can feel confident and happy about your look.
---
Frequently Asked Questions About Microneedling?
Am I a candidate for microneedling?
You may be a candidate for microneedling if you are interested in eliminating facial aging signs with a minimally invasive procedure. Candidates for INFINI™ microneedling:
Have minor skin imperfections
Are not pregnant
Do not have open wounds
Do not have a skin infection
During your consultation, Dr. Wald will determine if you are a candidate for the INFINI™ treatment.
Why does microneedling increase collagen?
Microneedling creates hundreds of tiny punctures in the skin that force a rapid healing response. The body recognizes these micro-injuries and sends all of its energy into repairing them, thus stimulating collagen production and strengthening the skin and tissues.
How much does the INFINI™ treatment cost in Orange County?
The cost of the INFINI™ treatment varies between patients depending on their specific needs and goals for the procedure. The cost also depends on the amount of correction needed, surgeon fees, and the procedure's location. A consultation with Dr. Wald can help you determine a more specific financial estimate.
Can I drive myself home after a microneedling treatment?
Since the INFINI™ treatment is a minimally invasive procedure, general anesthesia is not used. You are safe to drive yourself home after the procedure.
What other procedures can help me enhance my facial appearance?
Many patients who are undergoing microneedling also wish to improve other areas of their face. BOTOX® Cosmetic can be used to reduce the appearance of fine lines and wrinkles around the eyes and on the forehead. Additionally, injectable fillers can restore volume and youthfulness to your face.
What are the side effects of the INFINI™ treatment?
The INFINI™ treatment is a minimally invasive procedure with little risk involved. However, you may experience some side effects for the first few days of your recovery. These side effects include:
Redness
Itching
Tightness
---
Are You Interested in Learning More About the INFINI™ Treatment in Orange County?!
We look forward to answering all your questions about INFINI™ and how a non-surgical facelift could benefit you. Schedule your consultation with us today to begin your journey toward facial rejuvenation and a more youthful appearance.
Schedule a consultation
The aesthetic institute
Robert Wald, MD
100 E. Valencia Mesa Drive, Suite 300
Fullerton, CA 92835
---
Phone: 714-312-3549
Fax: 714-738-1862
Free Consultation Limited Time Offer!