BOTOX® Cosmetic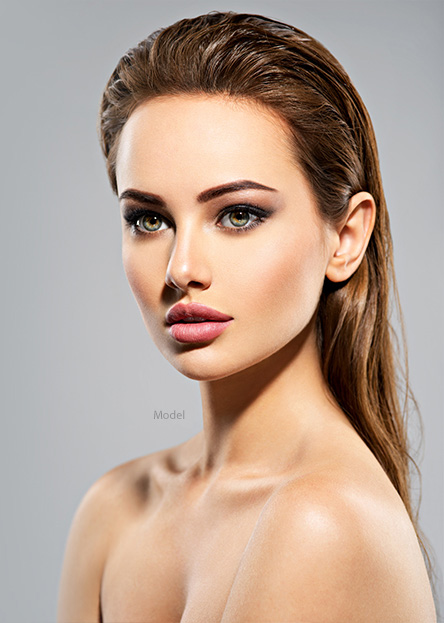 While some lines and wrinkles develop as a result of age or sun damage, others form due to repeated facial movements. Facial expressions, such as smiling or frowning, cause crow's feet, frown lines, and forehead creases to develop. BOTOX® Cosmetic is a non-surgical injectable treatment that effectively reduces the appearance of fine lines and wrinkles around the eyes and nose. By interfering with muscle contractions, BOTOX® Cosmetic offers men and women the chance to experience smoother, more youthful skin as well as improved confidence and self-esteem.
While BOTOX® Cosmetic is the most well-known injectable neurotoxin that paralyzes nerves to reduce fine lines and wrinkles, Dysport®, XEOMIN®, and Jeuveau™ are also neurotoxin products we offer that work equally.
What Can BOTOX® Cosmetic Achieve?
Youthful Eyes
Repeated muscle movements around the eyes and forehead contribute to the development of fine lines and wrinkles. These are known as dynamic lines and are only worsened by the natural aging process and sun damage. They can age your appearance and make it difficult for you to express certain emotions properly. BOTOX® Cosmetic reduces the appearance of frown lines, crow's feet, and forehead lines for a rejuvenated appearance.
Enhanced Confidence
Fine lines and wrinkles around the eyes and mouth can cause men and women to develop insecurities about their facial appearance, leading to a diminished sense of confidence. BOTOX® Cosmetic smooths out lines that may be making you self-conscious. Regular BOTOX® Cosmetic treatments can provide lasting results and help increase your confidence in both social and professional settings.
Non-cosmetic Aid
BOTOX® was initially created and FDA-approved for non-cosmetic purposes such as chronic migraines, severe underarm sweating, overactive bladder, cervical dystonia (neck pains and muscle spasms), blepharospasms (eyelid spasms), strabismus (problems with the eye muscle), and upper limb spasticity. Although BOTOX® Cosmetic is now more commonly used to treat fine lines and wrinkles on the upper region of the face, BOTOX® is still available to treat these medical conditions.
Your BOTOX® Cosmetic Treatment
During your consultation, Dr. Wald will examine the current condition of your facial skin to determine the best placement for the injections. Candidates for BOTOX® Cosmetic must be at least 18 years of age with moderate to severe dynamic lines around their eyes.
Questions and Concerns
Dr. Wald and his team at The Aesthetic Institute are available to answer your questions and help with any concerns that you may have. Schedule a consultation today to begin your cosmetic journey toward a more youthful and confident appearance.
Schedule a consultation
The aesthetic institute
Robert Wald, MD
100 E. Valencia Mesa Drive, Suite 300
Fullerton, CA 92835
---
Phone: 714-312-3549
Fax: 714-738-1862
Free Consultation Limited Time Offer!