Injectable Fillers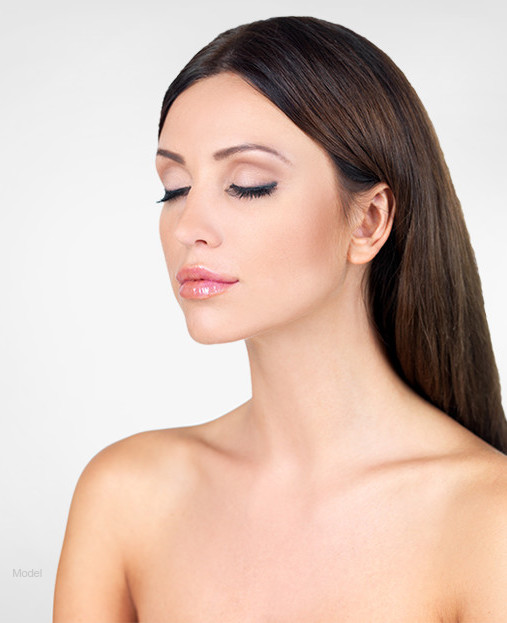 Injectable fillers are non-invasive treatments that restore youthfulness to the face. Dermal fillers add volume, smooth wrinkles and creases, and rejuvenate your facial contours. Dr. Wald offers three types of facial fillers: JUVÉDERM®, Restylane®, and RADIESSE®.
What Are the Benefits of Injectable Fillers?
Reduced Wrinkles
Injectable fillers can provide you with a youthful and rejuvenated appearance. These fillers target and smooth fine lines, wrinkles, and creases (such as nasolabial folds).
Enhanced Volume
Aging and sun damage result in the gradual loss of facial volume and plumpness. Injectable fillers can restore volume to the cheeks, lips, and tear troughs.
Non-surgical Rejuvenation
Injectable fillers offer a non-surgical way to rejuvenate your facial appearance. These treatments can boost your self-confidence without the scars and recovery of surgery.
What Are the Different Types of Dermal Fillers?
Dr. Wald offers fillers that are FDA approved and provide the skin with additional volume and smoothness. These fillers target different parts of the face to give you the best results possible.
Frequently Asked Questions
Am I a candidate for injectable fillers?
Candidates for injectable dermal fillers are over 18 years old and have no severe allergies or medical issues. Candidates for this non-surgical facial rejuvenation procedure should be in good physical health, have realistic goals, and not smoke.
How much do dermal fillers cost?
Dermal fillers are priced per unit. Therefore, the cost of your treatment will depend on the volume of the injections and number of areas treated.
How long do dermal fillers last?
Injectable fillers provide temporary fullness. Depending on the dermal filler chosen, your results may last anywhere from six months to a year and a half. You can undergo repeat treatments to maintain your facial volume.
Are dermal fillers safe?
While severe complications are uncommon after using fillers, it is important to discuss the risks and any concerns you have with your doctor. Temporary side effects, such as acne-like skin eruptions, asymmetry, bruising, bleeding, skin rash, and skin redness may occur but generally resolve within a couple days.
What can injectable fillers not treat?
While injectable treatments restore volume and minimize fine lines, they cannot address significant tissue laxity. If you display moderate to severe signs of facial aging, injectable fillers may not be the treatment for you.
Surgical procedures, such as a brow lift, facelift, or eyelid surgery, may be recommended for a more comprehensive correction.
We want to hear from you!
We're eager to inform you of all of your breast augmentation options and to answer any questions you may have. Schedule your consultation today, and start your journey toward achieving the breasts and confidence you desire!
Schedule a consultation
The aesthetic institute
Robert Wald, MD
100 E. Valencia Mesa Drive, Suite 300
Fullerton, CA 92835
---
Phone: 714-312-3549
Fax: 714-738-1862
Free Consultation Limited Time Offer!