As we age, genetics, habits, environment, and gravity all play a role in how we appear. 
As our muscles begin to weaken, wrinkles, fine lines, creases, and puffy, sagging lower eyelids can develop. Sometimes, excess skin on the upper eyelids can also develop, which leads to vision impairment. 
These conditions cause a tired or frustrated appearance, even when we feel calm and well rested.
Eyelid lift surgery, also referred to as blepharoplasty, is a procedure designed to correct signs of aging around the eyes and reduce obstructed vision caused by loose eyelid skin.
By removing excess fat and skin, and repositioning the remaining tissue around the eyes, the face can appear refreshed and rejuvenated.
What Are My Options?
There are two approaches to address signs of aging around the eyes. Your concerns and preferences will determine which method can achieve your desired results.
During your consultation, Dr. Wald will analyze your medical history, facial concerns, aesthetic preferences, and desired results to determine which approach can benefit you.
Traditional
Traditional blepharoplasty makes an incision along the upper eyelid crease that is concealed by the natural eyelid contours. If the lower eyelid is also being corrected, an incision is made across the eyelash line, which is hidden by the eyelashes.
Transconjunctival
Transconjunctival blepharoplasty creates an incision inside the lower eyelid. This approach removes excess fat but is only appropriate for patients who do not also have excess skin. There is no visible scarring, as incisions are made within the eyelid.
Non-surgical 
If you have mild wrinkling around your eyes, then laser resurfacing may be used as a less-invasive alternative to address your eyelid concerns. Laser skin resurfacing tightens the dermis in targeted locations, providing a tighter, smoother skin surface.
What Does Eyelid Surgery Entail?
Dr. Robert Wald uses local anesthesia around the eyes, along with intravenous (IV) sedation to ensure comfort and relaxation during the procedure. The selected incision technique is utilized, and excess fat and/or skin are removed. Muscles and underlying tissue are repositioned as needed, and the incisions are closed.
Combining Procedures With Your Eyelid Surgery 
Patients who have multiple facial concerns can combine other procedures with their eyelid surgery. When performed in conjunction with eyelid surgery, combining procedures can help save money, reduce the recovery time, and avoid repeat anesthesia use. 
Along with an eyelid lift, Dr. Wald commonly performs a facelift or brow lift to provide further balance to the face and improve the appearance of nasolabial folds. You also have the option to include a forehead lift or mini-facelift to address multiple facial concerns at once.
Your Recovery
Eyelid surgery is performed on an outpatient basis at our surgical center, so you will need to have a friend or loved one drive you home after your surgery and take care of you for the next day or two while you relax.
Dr. Wald will provide aftercare instructions, which should be followed carefully. Rest, relax, and take it easy for the first few days while you recuperate. 
What Results Can I Expect?
Without excess eyelid skin or fat, patients appear more refreshed and relaxed. Fat and excess skin are removed, so most patients appear youthful with smoother skin and improved vision.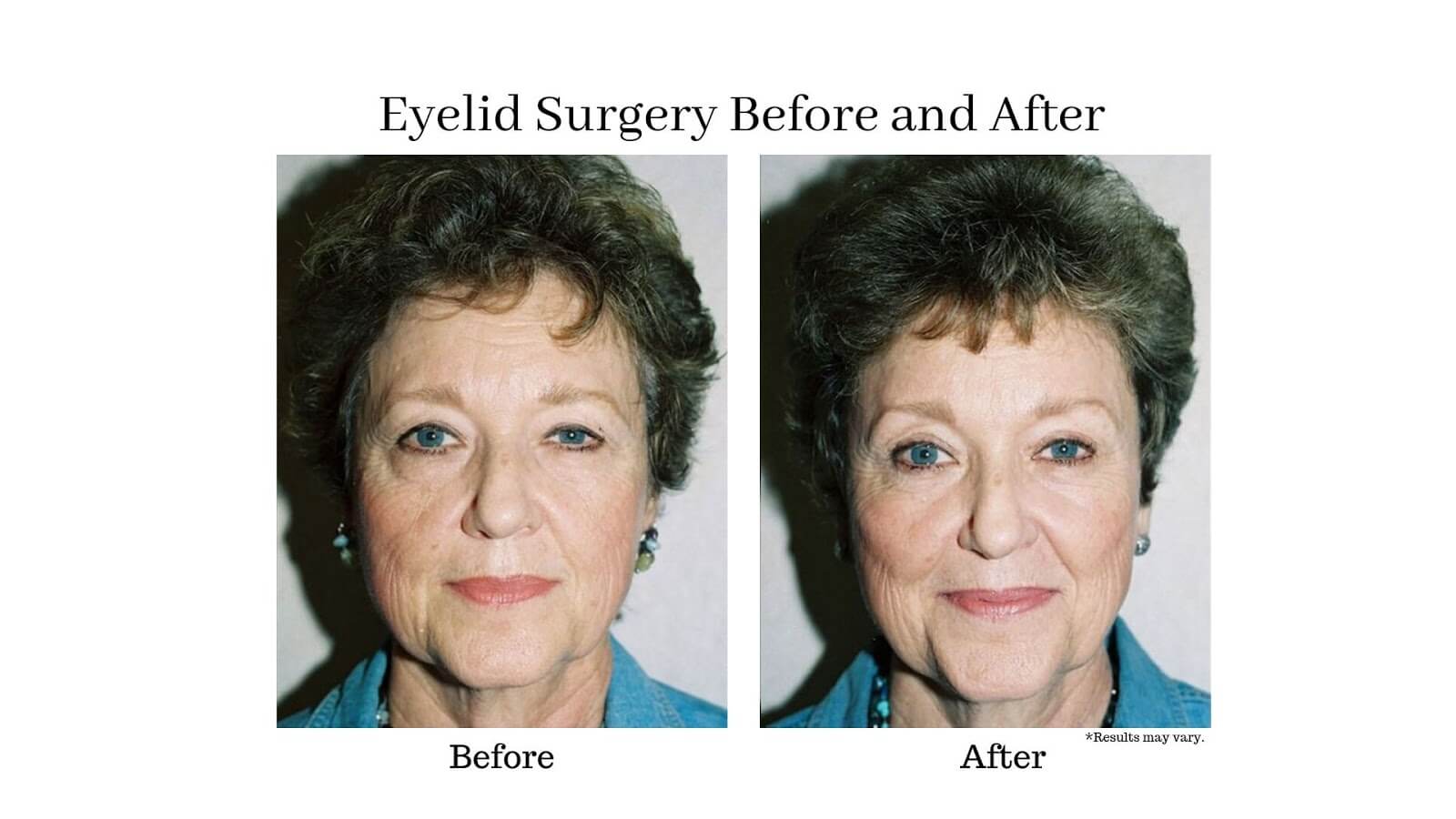 To learn more about eyelid surgery and which technique can benefit you, please call our office at (714) 312-3549 or contact us online.