2 Min Read
Although the plastic surgery arena mainly consists of women, there has been a growing number of male plastic surgeries being performed each year. 
While the most common procedure for women is breast augmentation, there are quite a few options for men to achieve their ideal body or facial structure.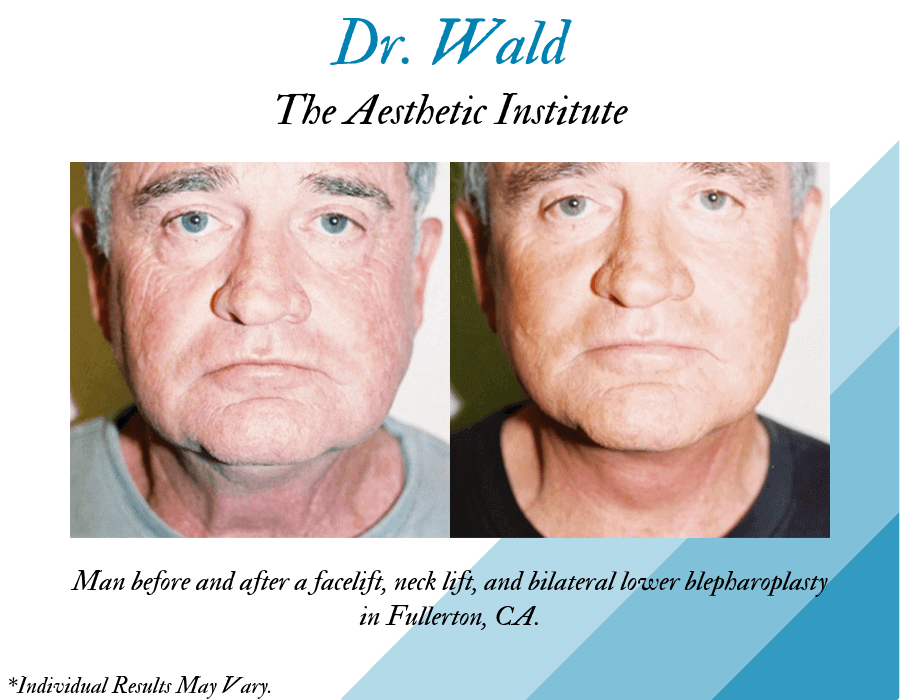 We have created a list below of some options for men seeking to enhance their facial features or body contours to align with their cosmetic goals.
What Are the Benefits of Male Plastic Surgery?
A heightened sense of male identity or masculinity
Balanced facial features
Improved figure and comfort with your body
Increased confidence
More clothing options
Calf Implants
When the legs appear small or weak, calf implants can create a fuller, more defined muscular leg appearance.
Eyelid Surgery
Blepharoplasty, or eyelid surgery, can address upper and lower eyelid sagging, loose skin, and fat deposits around the eyes. This procedure can relieve drooping eyelid skin and puffiness.
Facelift
Facial hair plays an essential role in a man's facial appearance. Dr. Wald considers your facial hair when discussing facelift surgery.
Only a skilled, experienced surgeon with knowledge of male facial anatomy should perform a facelift. 
When necessary, a neck lift is combined with facelift surgery to also address concerns in the neck (excess fat or loose neck bands).
Injectables
Minimally-invasive treatments such as BOTOX® Cosmetic can temporarily relax facial muscles for smooth, youthful skin.
Liposuction
Addressing excess body fat can be a tricky issue; changing your diet and increasing your exercise may not abolish fat deposits.
Liposuction is a surgical procedure to reduce fatty tissue from various targeted regions of the body. 
The most common areas selected by men include the arms back, chin, flanks, neck, and stomach.
In some instances of gynecomastia, enlarged male breasts, liposuction can be used to eliminate extra breast fat. 
The liposuction process allows for a more masculine, defined chest.
Abdominal Etching
Using a strategic liposuction technique, abdominal etching can create a robust and muscular appearance on the stomach.
Pectoral Implants
For men who feel that their chest is flat, pectoral implants can enhance the size and appearance of the pectoral muscles.
Rhinoplasty
Nose surgery, or rhinoplasty, can reduce a large or long nose while maintaining a masculine, strong nasal shape. 
Tummy Tuck
Significant weight loss can leave loose, sagging skin on your abdominal region.
Tummy tuck surgery is designed to remove this excess residual skin, tighten the abdominal muscles, and pull the remaining skin taut for a chiseled stomach appearance.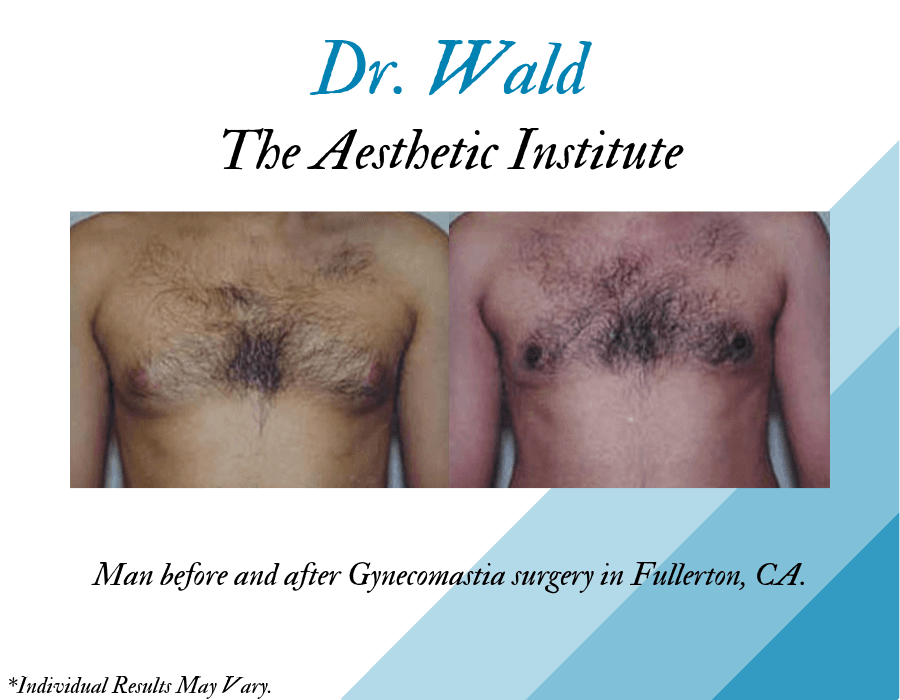 Which Procedure Is Right for Me?
All of the procedures listed above are excellent options for men to achieve their desired results. 
Schedule a consultation with your plastic surgeon today to discuss your concerns and medical history and decide which procedure is right for you.
Want More Information?
Please don't hesitate to contact us today by calling (714) 312-3549 or filling out an online contact form. We look forward to hearing from you soon!