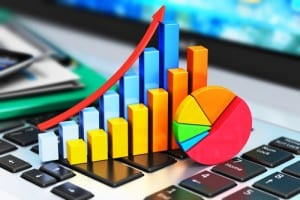 The request for cosmetic surgery is at an all-time high. According to the American Society for Aesthetic Plastic Surgery 2016 statistics, more than 15 billion dollars was spent on plastic surgery, which included surgical and non-surgical treatments. In fact, non-surgical treatments made up 44 percent of the cosmetic procedures performed last year. That is a seven percent increase from 2015. Why are non-surgical treatments becoming so popular? They offer similar results without ever having to go anywhere near an operating table.
Benefits of Non-Surgical Treatments
Having surgery can be intimidating because it involves anesthesia, long recoveries, and scarring. Non-surgical treatments are minimally invasive and require less downtime. Here are some of the benefits of undergoing a non-surgical treatment versus a surgical procedure:
Minimal recovery:

Most patients can return to work and regular activities immediately following their treatment. Surgical procedures often take a few days to a few weeks of recovery. Non-surgical options are ideal for those people who lead hectic lives and don't want to take the time to recover.

Less pain:

Non-surgical treatments are designed to be temporary since they do not involve skin or muscle removal. There is less pain involved during and after the procedure.

Fewer risks and side effects:

Surgery can involve serious complications, such as bleeding, anesthesia risks, and infection. Non-surgical procedures are minimally invasive, so there is a lower chance of complications and side effects.

Shorter procedure time:

Surgical procedures often involve hours in the operating room, and another hour of downtime before returning home. Most non-surgical procedures only take about 15 minutes to one hour to perform. Patients can undergo their treatment in the same amount of time as the average lunch break.
Your Non-Surgical Options
Dr. Wald performs a variety of treatments designed to target signs of aging and stubborn fat. Here are some of the non-surgical treatments that are commonly performed in our office:
Injectables:

Different injectables are used to target specific areas of the face. In fact, injectables accounted for 10 percent of the non-surgical treatments performed last year. We offer the following injectables with one quick treatment session in our office:

BOTOX® Cosmetic:

Botulinum toxin type A is injected beneath the facial skin to inhibit the muscle movement that causes the appearance of forehead lines, crow's feet, and wrinkles around the eyes.

JUVÉDERM®:

This injectable is made of hyaluronic acid, a naturally occurring substance found in the body that helps to fill in smile lines, wrinkles under the eyes, and loss of fat in the cheeks.

Restylane®:

An injectable composed of hyaluronic acid that is designed to restore facial volume to smooth nasolabial folds, loss of volume in the cheeks, and creases around the mouth.

RADIESSE®:

This injectable is made of a calcium hydroxylapatite that stimulates collagen production to help target smile lines, marionette lines, depressions on the nose, and loss of volume in the cheeks.
SculpSure®: An alternative to liposuction, SculpSure® is a non-lipolysis procedure and an effective way to target fat and tone the body. The SculpSure® applicator is held to the abdomen, love handles, back rolls, or arms to emit laser energy to permeate the skin. The laser energy attacks the fat cells and melts them down to flush them out destroying the fat.
INFINI™

: A radiofrequency (RF) microneedling device is used to target wrinkles and improve skin laxity. The INFINI™ device is applied to the skin to create thousands of coagulation zones in the dermis using precise energy delivery that creates micro-injuries on the skin. After treatment, new elastin and collagen can then form to repair the injured area helping to restore smoother, softer, and brighter skin.
To learn more about all of our non-surgical options, schedule your consultation with Dr. Wald. He is a board-certified plastic surgeon who can help you decide on the right treatment for your face or body. Contact us by calling (714) 312-3549 or by filling out our online contact form.