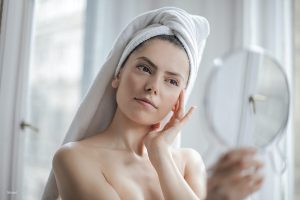 Plastic surgery has become increasingly common in a world where appearances often speak volumes before words are even uttered. It's a tool many use to enhance their confidence, sculpting themselves closer to the image they see in their dreams. Yet, the results may occasionally not meet expectations, leading to disappointment and confusion. If you find yourself navigating these turbulent emotions, remember there are steps to take if you're unhappy with your plastic surgery results. To help you overcome this, we've consulted an experienced plastic surgeon, and in this comprehensive guide, we'll empower you with information, understanding, and a sense of control over your situation.
Understanding and Acceptance: The Emotional Journey
The initial stage of dealing with dissatisfaction from plastic surgery results is emotional. It involves understanding and accepting your feelings. You might experience various emotions, from shock and disappointment to anger and regret. It's natural to have these feelings, and it's important not to suppress them. Let yourself experience these emotions, understanding they are part of the healing process.
At the same time, it's critical to remember that healing after plastic surgery is a process and that there are many factors that influence plastic surgery results. Your body needs time to adjust, and the final results may not be immediately apparent. Swelling and bruising can distort your new appearance initially, and it may take weeks or even months for your body to heal and reveal the outcome fully.
Open Communication Is Key If You're Unhappy With Your Plastic Surgery Results
Once you've processed your emotions and given your body some time to heal, the next step is to discuss your concerns with your surgeon. Open and honest communication is crucial at this stage. Having a comprehensive understanding of your procedure, your surgeon can provide explanations and potentially offer reassurances.
During this discussion, explain your concerns clearly and concisely. Share your initial expectations and how you feel the results have deviated from them. This dialogue can help determine whether your dissatisfaction stems from unmet expectations or if a medical issue needs addressing.
Seeking Second Opinion: Gaining a New Perspective
If your conversation with your surgeon doesn't alleviate your concerns, it may be beneficial to seek a second opinion. An alternate professional can provide fresh insights and offer different solutions. This step is not about undermining your original surgeon but about ensuring you fully understand your situation and all possible avenues for rectifying it.
In seeking corrective measures, you might find the best specialists for your situation in a different city or country. Traveling or relocating for an extended period might become necessary. In such cases, the expert team from hansensmovingandstorage.com advises renting storage for your belongings.
Having a secure place to store your belongings mitigates the stress of leaving your home unattended and ensures you don't have to worry about the safety of your possessions. This peace of mind can be invaluable, allowing you to concentrate fully on your recovery.
Legal Counsel and Filing a Complaint: When Things Go Wrong
If you believe your surgeon was negligent or made an egregious error that directly led to your dissatisfaction, considering legal avenues might be necessary. You can seek advice from a lawyer who specializes in medical malpractice to understand if you have a valid case.
Furthermore, you can file a complaint with your local medical board. This step is about holding healthcare professionals accountable and ensuring they adhere to the highest standards of practice.
Corrective Surgery: A Second Chance at Satisfaction
Corrective surgery aims to fix issues from a previous procedure and improve the overall result. Understandably, the idea of undergoing another surgery might seem daunting. You might have concerns about the cost, the potential for further complications, and the emotional toll of going through the recovery process again. However, corrective surgery can also be a path toward resolution and a chance to achieve the results you initially desired.
Before deciding on this route, thoroughly research your options. Make sure to choose a reputable, experienced surgeon who specializes in corrective procedures. Ask for before-and-after photos of their previous work and patient testimonials. That will help you make an informed decision and increase your chances of a successful outcome.
The Role of Psychological Support
Throughout this journey, it's important not to overlook the role of psychological support. Seeking expert help is a crucial step if you're unhappy with your plastic surgery. The emotional toll of disappointment with your plastic surgery results can be considerable. You might experience feelings of regret, anxiety, or low self-esteem. These feelings are entirely valid, and seeking help in navigating them is essential.
Therefore, reach out to a counselor or a support group where you can share your experiences and feelings with individuals who have gone through or are going through a similar journey. Remember, asking for help and leaning on others when needed is okay.
The Power of Patience
Patience is a vital yet often overlooked step in dealing with dissatisfaction from plastic surgery. It's natural to want immediate solutions, but the journey to resolution is rarely quick. It takes time to fully understand your situation, explore your options, and decide on the best action.
Remember, it's important to give yourself grace during this period. Try to adopt a mindset of patience and acceptance as you navigate this challenging time. That will help you make better decisions and reduce the emotional strain of the situation.
Final Thoughts
In conclusion, the steps to take if you're unhappy with your plastic surgery results are about more than just physical correction. They involve understanding and accepting your feelings, opening communication channels with your surgeon, seeking a second opinion, preparing for possible transitions, considering legal avenues, and potentially opting for corrective surgery. Support and patience underpin these steps, acting as the glue that holds this journey together. It might be challenging, but remember, each step brings you closer to your desired outcome and regained confidence.