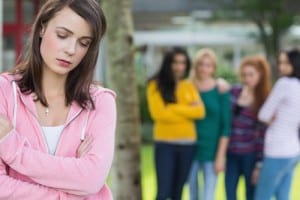 Growing up in today's world can be difficult for some teenagers. The pressure for teens to be accepted by their peers is a common obstacle some might face. When a child looks or acts differently than others, it can often lead to bullying—verbally and/or physically. Teasing from peers can include physical violence or involve relentless nicknames like "big ears," leaving a child emotionally scarred. Many of the physical characteristics that cause an influx of bullying toward a particular child can be addressed through plastic surgery. In fact, teenage plastic surgery may not be a topic often talked about, but many teens are undergoing cosmetic procedures to restore their confidence and self-image. According to statistics from the American Society for Aesthetic Plastic Surgery, teenagers made up 1.5 percent of the plastic surgeries performed in 2016.
Should Your Teenager Undergo Plastic Surgery?
Many parents might have a teenager who feels that they could find emotional relief from bullying by altering their physical appearance. Plastic surgery is serious, and it should only be an option for teens who are physically and emotionally ready for this type of surgical procedure. How do you know if plastic surgery is the right choice for your child? Before letting your teenager "go under the knife," ask yourself these questions:
Are they realistic in their expectations?: Plastic surgery is meant to enhance a person's natural features. Teenagers should understand that they will not achieve dramatic changes in their appearance but rather a more improved version of themselves.
Are they physically healthy?: Ideal patients should be in good health and do not have any serious medical conditions. It is recommended to have your child physically examined by his or her primary care provider before undergoing a plastic surgery procedure.
Are they aware of the risks of complications?: Every surgery involves some risks, complications, and side effects. Patients need to know that the results will not be immediate and may entail some residual swelling, bruising, and bleeding.
Do they have time to take away from activities and school?: Plastic surgery will involve a few days to weeks of recovery. Ideally, spring, summer, or winter break are perfect times of the year to book a procedure so they do not have to miss school or social activities.
Common Teenage Plastic Surgery Procedures
There are several procedures teenagers often request. Here are some of the typical teenage plastic surgeries:
 Otoplasty: Children and adolescents who suffer from large, protruding ears that stick out are often haunted by nicknames such as "Dumbo" that affect their emotional well-being. Otoplasty, or ear surgery, is one of the most popular plastic surgeries for patients 18 years of age and younger. Its purpose is to pin or set back the ears so they are positioned closer to the head.
Rhinoplasty: Since the nose is the central feature of the face, it can affect someone's entire facial appearance. Rhinoplasty or nose surgery is designed to correct a crooked nose, overly large nostrils, or a nose that is too big. Teenagers can feel confident knowing that their nose blends in with the rest of their facial features.
Liposuction: Many teenagers struggle to lose stubborn excess fat. Liposuction can effectively remove fat to provide a slimmer, more toned appearance for a variety of treatment areas.
If you think your teenager is ready for plastic surgery, schedule a consultation with Dr. Wald today! You and your child can sit down and discuss the different procedures available. Contact us by calling (714) 312-3549 or by filling out our online contact form.