What Should I Expect During My Mommy Makeover Recovery?
Many patients decide to undergo Mommy Makeover surgery, which can reverse many of the adverse effects of pregnancy and childbirth. While most women prepare sufficiently for the days leading up to the surgery, not very many typically look into what they should plan for after their surgery is completed. 
So what should you expect during your post-op recovery? Here are some details on what you will likely experience and some tips on how to have a comfortable and smooth recuperation.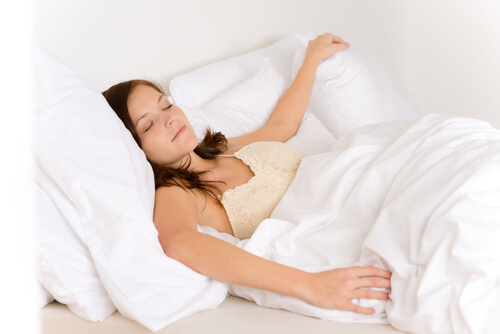 What Happens After I Get Home?
Every Mommy Makeover is customized to match each patient's needs, so the procedures that were included in your surgery will affect your recovery. 
Typically, the breasts and midsection are wrapped in a support bra or a compression garment. You may feel sensitivity and tightness in the chest region and experience mild bruising and swelling. Redness may also occur around the incision locations.
Discomfort can be addressed with prescription pain medication. Refrain from physical activities such as lifting, pulling, pushing, twisting, or anything that can irritate the skin or body. Your surgeon tracks your progress and will let you know when it is safe to resume regular activities.
How Can I Ensure a Comfortable Experience?
Establish a relaxing environment by preparing things prior to your surgery is the best way to make sure that you are comfortable and content during your recuperation. Some tips for a comforting atmosphere include:
Having all of your prescriptions filled before your procedure
Following all of your post-surgical care instructions
Arranging for adequate childcare, as you will be unable to lift anything
Scheduling a friend or loved one to drive you home and stay with you for the first few days
Stocking plenty of pillows where you will be spending most of your time
Sleeping and getting plenty of rest
Drinking water to stay hydrated
Gathering plenty of entertainment, such as books, magazines, television, electronic devices, and your cell phone
Being sure to have all charging cables and spare batteries handy
Beginning to walk around the house after the first day or two
When Can I Resume Work?
Every patient will feel different after their procedure, but most patients can return to work in a couple of weeks. 
After at least four weeks, you can begin introducing regular activities, as long as your doctor has cleared it. It is important to listen to your surgeon and your body; avoid overexerting yourself—it can prolong your healing process.
It will usually take a few months for you to feel back to normal. Remain patient with your recovery and get plenty of rest.
What Results Should I Expect?
Dr. Robert Wald takes his time with each patient to understand their desires and preferences and creates a personalized surgical plan accordingly.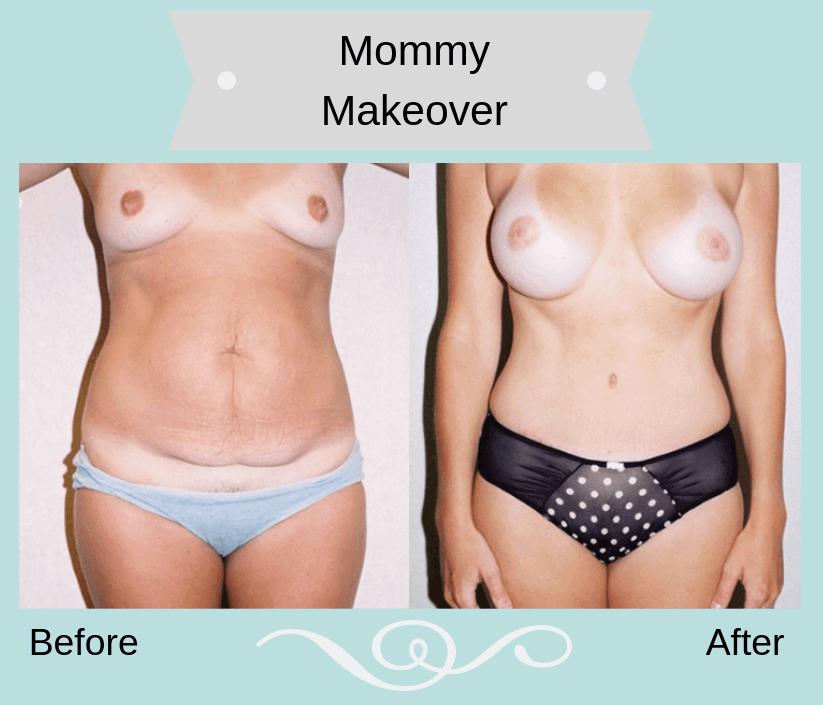 In their Mommy Makeover, most patients choose to include breast augmentation to enhance their breast volume and cleavage, a breast lift to improve their nipples and areolas while simultaneously raising the breasts, a tummy tuck to remove excess abdominal fat and skin for a tighter stomach, and liposuction to reduce fat in stubborn locations. 
Regardless of which procedures you decide to include in your Mommy Makeover, most patients feel a significant improvement in their overall body contour after they have healed. 
To learn more about Mommy Makeover surgery, please call our office for a consultation at (714) 312-3549. You can also fill out our contact form.