Mouth and Eye Wrinkle Treatment
Erasing Lines around Mouth and Eyes with Minimal Redness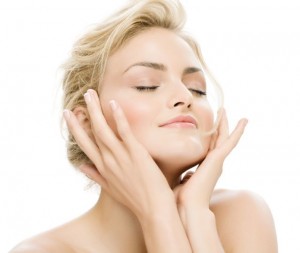 Every day patients come into my office complaining of wrinkles around their mouth and eyelids. Most of these patients have tried numerous creams and ointments without success and have spent hundreds of dollars for these products.  Certainly, these people have bought these products because of good advertisement.
Over the years, I have tried a number of techniques to improve these wrinkles.  This has included dermabrasion, laser therapy and fillers.  While all these modalities work, there are downsides to  each of these therapies.  With fillers, they are only temporary.  With dermabrasion and CO2 lasers, there is prolonged redness and long healing.
Recently, I have been working with the Sciton Erbium laser.  I have found this laser to be extremely effective with minimal redness and fast healing.  This laser can reverse the effects of sun damage that cause wrinkling, sun spots and tired appearing skin.  With this laser, physicians  can control the ablation and coagulation depth for either light or deep peels and restore a healthy look to the skin.
There are 2 approaches to resurfacing: Full field and fractional.  In full field resurfacing, the entire surface areas of the skin is treated. A laser beam is scanned over the treated area and precisely removes a layer of skin.  The body will eventually replace the old, damaged skin that was removed, with a fresh, healthy layer.  Treatments can range from shallow to deep depending on the patients extent of wrinkling and texture problems.
In fractional resurfacing, the laser removes pinpoint columns of skin, leaving the surrounding tissue intact.  This approach allows the laser to penetrate very deeply for effective collagen remodeling, while the surrounding and intact tissue promotes rapid healing.
By combining these two modalities, the results in my patients are greatly improved.  Depending on the patients desires, 1 day or a week of redness is involved to achieve the desired results.
Please contact our office with any questions or concerns, or to schedule a complimentary consultation, 714-738-4282.