How to Get a Natural Appearance With Rhinoplasty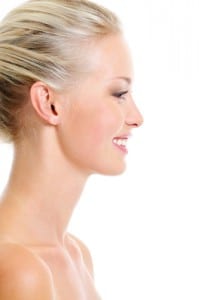 With more than 200,000 cosmetic rhinoplasty procedures performed every year, men and women of all ages are clearly focused on improving the appearance of their nose. However, rhinoplasty is a very specific procedure that requires a skilled physician to ensure that the nose is in complete harmony with the rest of the face. To understand how a natural appearance is achieved, we first need to know what deformities a rhinoplasty can correct.
Rhinoplasty can effectively improve:
Nose size
Nose width (position of the nostrils)
Bumps and depressions on the bridge
Bulbous or upturned nasal tip
Asymmetry
In the past, rhinoplasty was put into a category of surgery that regularly left people with an "overdone" appearance. The early methods of this procedure resulted in noses that were not in proportion with the rest of the face because of a variety of mistakes, including:
Removing too much bone and/or cartilage
Taking the bridge of the nose down too low
Shortening the tip of the nose
Making the nose too upturned
Instead of performing traditional techniques, Dr. Wald offers his patients a choice between the open or closed methods to achieve results that look natural. The procedure itself is performed with the patient under general anesthesia. During surgery, Dr. Wald will make very tiny incisions inside or outside of the nose to remove bone and/or cartilage and then reshape the nose to put it in balance with the rest of the face.
For more information about rhinoplasty or to schedule a consultation with The Aesthetic Institute, please call (888) 401-2806 or fill out our online contact form today. As a board-certified surgeon with extensive experience in cosmetic nose surgery, Dr. Wald looks forward to meeting you soon and helping you achieve your goals.