Breast Implant Options
For many women, the decision to undergo breast augmentation surgery is made with lots of thought and care. It's a life-altering choice that can dramatically change how women see themselves, typically for the better. As such, women who choose to go down this route take time and care in picking out their surgeon and what type of procedure will work best for them.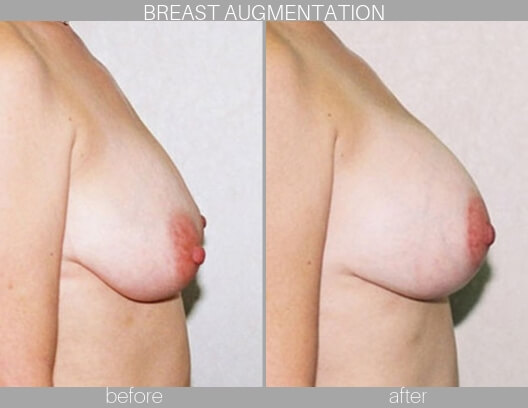 Women who undergo breast augmentation surgery have many options to choose from that all serve to address different needs and concerns. Choosing the type of breast implant to be used is on top of this list. Factors such as implant size, shape, and texture all play an important role in how your final results may look. In addition, the location and placement of the implant can also make a difference in how your breasts look and feel. Dr. Wald offers a few different options for women looking into getting breast implants and can help women in choosing what is best for them.
Choosing the Right Implant
There are a few different options available when choosing breast implants. The type of material used, the size, texture, and shape are some of the first factors considered when choosing what type of implant is best.
Implant Material
Breast implants are filled with either a saline solution or a silicone gel, both of which are safe to use and produce lasting results. Dr. Wald offers both saline and silicone implants for breast augmentation patients. Saline implants consist of a silicone gel filled with a saline water solution. They tend to provide a firm, even appearance and feel and are better suited for women who want larger, more noticeable results. Silicone implants, on the other hand, have a silicone shell but are filled with a silicone gel. The gel more closely resembles the feel of actual breast tissue for a more "natural" look. Gummy bear implants are also available. These contain denser silicone gel and have a slightly firmer feel.
Size and Shape
The size of the implant will determine what size your new breasts will be. While most implants are round, Dr. Wald also offers teardrop-shaped implants. True to their name, this particular shape mimics the natural anatomy of the breast. Round implants are used for larger breast augmentation. They tend to sit higher and can often be more noticeable than a teardrop-shaped implant, but produce dramatic results.
Implant Placement
Where the breast implant is placed can also play a role in what your final results will be. Implants can either be placed under the chest muscle, which provides more firmness, or over the muscle, which gives breasts a softer feel. Dr. Wald also offers options for implant profile, such as a high profile implant as opposed to a moderate or lower one, for more dramatic cleavage. Moderate profile implants are best suited for women with a small, narrow chest, as they typically project more volume from the middle of the chest. Low profile implants are ideal for women with a wider chest wall, as they are wider at their base, and provide a boost of cleavage that is not too noticeably augmented.
Implant Texture
There are two different textures available for your breast implants. Smooth implants are as good as their name and have a smooth finish to their outer shell. These provide a softer feel to breasts with a lower chance of rippling. Textured implants have a rough finish to their outer shell and provide a firmer breast feel. The texture allows the implant to more closely anchor itself to the chest wall, so textured implants are less likely to move or shift around as a smooth implant might.
Implant Brand
In general, there are four different companies—Allergan, MENTOR®, Sientra®, and IDEAL IMPLANT®— that create and manufacture breast implants. All four are FDA-approved, are safe to use, and offer a range of options in textures, sizes, and shapes. Implants from each company are known to provide excellent and long-lasting results.
Choosing what the best type of implant to use for your breast augmentation procedure will take some thought, but there are several options available. Dr. Wald will examine your body type and frame and help you decide which option is the best one for the final look you desire.
Interested in learning more? Schedule a consultation soon by calling us at 714-312-3549.