Fat Injections In The Face
Fat Transfer To The Face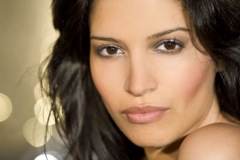 After performing facial rejuvenation procedures for over 20 years, I have now found fat injections to be a wonderful adjunct to improve my results.  Not only does fat improve volume, but it appears to have a regenerating effect on tissue adjacent to where the fat is injected.  Fat contains "adult stem cells" that are believed to elaborate growth factors and other as yet not clearly defined cellular mediators.  Numerous anecdotal and a growing number of scientific reports now support this idea.  It is my clinical opinion that fat improves skin quality and further enhances my results.
It is important that the patient realizes that more bruising will occur with fat injections versus fillers such as Juvederm or Restylane.  This procedure can be done under local or general anesthesia.  The length of time that fat lasts is also not exactly known but it can last for years.
Because fat is taken from the abdomen, thighs, flanks, or buttocks, a nice improvement in those areas is also obtained.
For additional information or to schedule a complimentary consultation, please contact our office, 714-738-4282
Dr. Robert Wald