4 Benefits of Undergoing Plastic Surgery in the Winter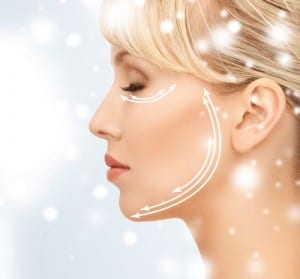 You have decided that you are ready for plastic surgery, and now it is time to book your appointment. The question you may be asking yourself is, "When should I schedule my surgery?" Most patients find that the ideal season to undergo plastic surgery is winter. Whether you want a breast augmentation or liposuction, the cool weather makes winter the perfect time to schedule your procedure. Plus, with a new year just starting, why not get your face and body into shape to look your best for 2017!
Start Early on Your Summer Body
Plastic surgery results do not appear overnight. Most patients will have residual swelling for six months to one year. Someone who is wanting to get their body in shape for summer would ideally need to undergo their procedure during the winter or early spring. This allows time for swelling and bruising to subside and for surgical wounds to heal. Once the entire recovery process has come and gone, patients can be ready to show off their new results at the beach or pool this summer.
A Relaxing and Comfortable Recovery
Once the temperature drops, many people find themselves layering their clothes and snuggling up. Staying comfortable and relaxed away from the sun and activities is conducive to a healthy recovery. Winter is a convenient season to bundle up and stay indoors to ease through recovery.
After the procedure, the recovery is the most important process. The American Society of Plastic Surgeons can provide you with all the information you need to know about the recovery for your particular surgery.
It's a Perfect Time for a "Staycation"
Life gets crazy, and every once in a while, we need a vacation. After undergoing plastic surgery, why not use some vacation time to take a "staycation"? Most operations will require a week or two of recovery. You should allow yourself to stay home or in a comfortable environment for postoperative care. Patients who take their recovery process seriously will benefit by achieving the best results possible.
Cover Up While the Body Is Healing
Winter time is all about throwing on extra clothing to stay warm and protect the skin from the dry weather. Many plastic surgery patients will notice their swelling, bruising, and surgical wounds are easier to conceal this time of year. Patients can discreetly recover from their surgery without revealing their body before unveiling their final results in the warmer months down the line.
If you want to undergo plastic surgery before the weather heats up, you should schedule your consultation with Dr. Wald today! He can evaluate your face or body to help you decide on the best procedure for you. Contact us by calling (714) 312-3549 or by filling out our online contact form.